Clear instructions with Smart Manuals.
Instruction manuals in Augmented and Mixed Reality.
Smart Manuals: reinventing instructions, training and coaching.
Many of us are already familiar with Augmented Reality (AR). AR allows you to project images, animations and data over the real world. Well-known examples are Snapchat filters or Pokémon Go. However, this technology is becoming increasingly popular in business environments. For example, AR manuals are being used by factory workers for assembly or maintenance. We like to call these types of application 'Smart Manuals.'
Accessible knowledge and expertise
Instructions and training courses are important to improve your staff's productivity. However, they are also expensive and do not always guarantee the best results. Written instructions are ineffective and time-consuming while instructional videos lack any form of interactivity. As personal training comes with high costs, we can ask ourselves: how can we pass information and expertise on to employees on an intuitive level?
We can solve this puzzle by applying Smart Manuals. These offer context-sensitive information for tasks such as assembly, machine operation or order picking. Instead of obstructing instructions, users are supported with interactive 3D holograms that guide them through any process step by step. Nothing is left to the imagination. The result? Improved employee performance and lower costs.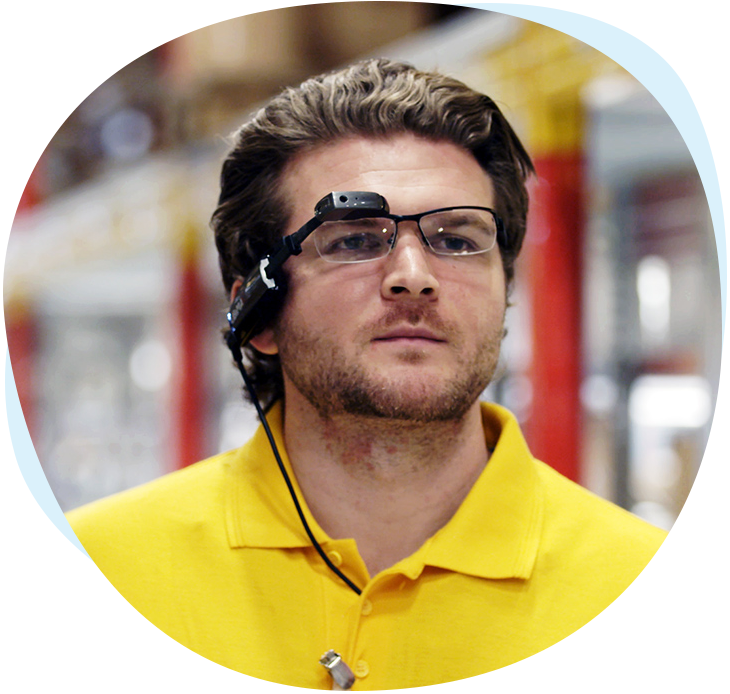 A productivity gain of more than 25%.
On average, over 65% of all warehouse costs come from order picking because most of these tasks are performed manually. DHL has deployed Augmented Reality to improve their order picking's efficiency. Thanks to AR instructions, employees are guided to the right product location by calculating the best route. This approach has led to fewer errors along with a productivity gain of more than 25%.
Read more about DHL's case study
Increase production while reducing costs.
Smart Manuals transform complex instructions to comprehensible, visual processes. For example. employees are able to project step-by-step videos onto a work table during assembly. Users are even able to pass on notifications or warning directly or colleagues.
Thanks to Augmented Reality, instructions can now be projected directly onto a surface so that employees no longer have to turn away from their task. These applications ensure faster installation times and a higher efficiency. After all, employees can use one source of information instead of several manuals.
Visual instructions are extremely valuable for international companies with multiple production plants in different countries. Local instructions are adjusted effortlessly for different factories in Germany of China. This way, Augmented Reality contributes to the standardization of any word-wide operation.
Smart Manuals: from science fiction to reality.
What used to be science fiction has now become our reality. Technologies like AR and MR have taken on a relevant role within many different industries. They are very useful in explaining complex processes and tasks in a visual way. Our Smart Manuals are suitable for organizations that do not yet have any work instructions. They are also perfect to digitalize and optimize work instructions that are currently being used.
During a design session, we take a good look at any required instruction and the way it should be visualized. These visualizations can be matched to any corporate style or identity. Afterwards, we develop all of our concepts into storyboards and scenarios.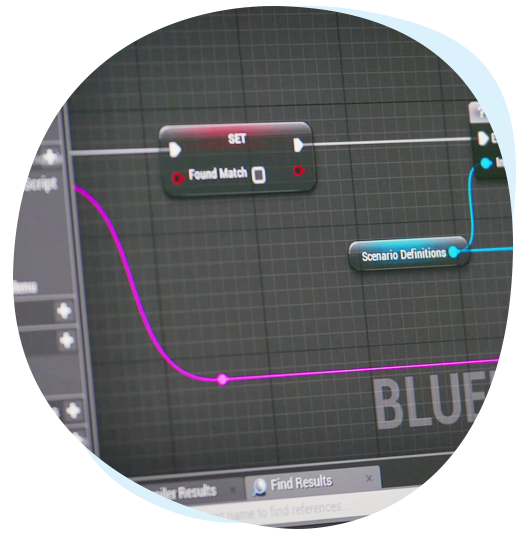 Production and connectivity
Our team will start developing every visualization and animation. Next, we program and connect them to the right interactions and data systems. A Smart Manuals can be extended by any audiovisual tool, like a voice-over for example.
At the first stage of deployment, we test our software among users. Any feedback will then be processed to optimize your virtual manual. After the test phase, a Smart Manual can be deployed throughout the entire organizations.
Efficient standard products
Enversed Studios offers Smart Manuals as a standard product. That is why we can offer these products at a competitive price.
Smart Manuals are built to optimize your operational processes. Curious about your optimization? Feel free to ask for a consultation call. We are happy to dive into your case!
Rather have a fully customized Smart Manual? No problem! Based on a single script, we can deliver many different products for you.
Desktop applications
Smartphone apps
Tablet apps
Instruction videos
Instruction visualizations
Curious about
the possibilities?
You are looking for a partner who is involved in your business process. A studio that can filter the latest technologies and translate them into valuable solutions for today and tomorrow. Make an appointment for a free consultation or call us to discuss the possibilities that serve your business. We would love to hear from you!