B&V: Emergency response training
A safety and emergency response VR Training.
Training dangerous situations in a safe, virtual environment.
Enversed Studios developed a VR Safety & Emergency Response (BHV) training in collaboration with B&V Partners in Veiligheid. This VR training is currently used by recognized BHV training institutes. In this particular training, trainees need to perform important actions under dangerous circumstances. The training covers the open door procedure, multiple extinguishing agents and the correct usage of a fire extinguisher.
The demand for innovation
Traditional emergency response training courses are focused on specific actions instead of complete scenarios. That is why training companies feel the need to facilitate better training courses that are specified to their customers. And even though it is necessary to keep safety standards on track, currently there is no easy way to repeat a BHV training at someone's own location.
By combining the expertise of Enversed Studios and B&V Partners in Veiligheid, we were able to develop a VR training course. Trainees are placed in a virtual office where a fire has just been detected. Their goal is to open doors correctly, move through several rooms and extinguish the fire. A beta version has launched and will be deployed nationally next year.
Stepping stones to greatness.
Currently, we are collecting feedback from trainers and trainees who are using our training course. This data will be used to improve and expand our VR training tools. We strongly believe that user feedback is required to improve our products on an iterative basis. This creates support from every training organization.
Contact us for more info
VR can immerse you in a training scenario.
Our virtual office is built parametrically. This means that the layout changes every session so that trainees have to stay focused when they practice the same scenarios multiple times. Because they won't be able to memorize office layouts, we can prevent reckless actions by trainees.
This Virtual Reality training is linked to official BHV certification. As a result, trainees are able to keep track of their personal progress and certificates.
Because of safety regulations, many Emergency Response scenarios are impossible to simulate in real-life. By using VR, it's possible to expose trainees to these dangerous situations. This way, responders are able to build up experience without being exposed to high risks.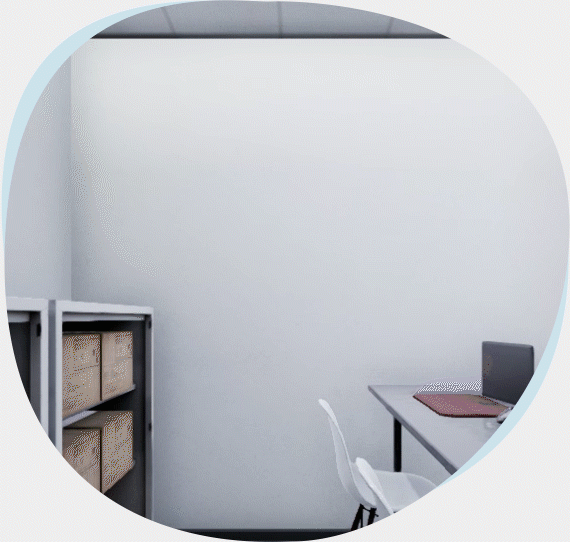 The power of co-creation.
Based on the power of co-creation, we were able to develop this emergency response training by collaborating with B&V Partners in Veiligheid.  Together, we developed a sustainable and scalable training solution for other training institutes.
As a kick-off, Enversed Studios hosted several design sessions that resulted in many different user scenarios and storyboards. The development team used these as a reference for designing and programming the complete Virtual Reality training course.
We completed a prototype as fast as possible because it's a great tool to involve all stakeholders during the development process. This way, we can make sure that the final product meets all expectations. Several tests and feedback sessions took place during the production as well.
The first VR training has launched as a beta version and is currently used by B&V Partners in Veiligheid. Meanwhile, we are collecting feedback from trainers and trainees in order to scale up this VR training course for (inter)national deployment.
Efficient standard products
Enversed Studios offers VR training courses as standard products. That is why we can offer these products at a competitive price.
VR training sessions are built to be as realistic as possible. Curious about your scenario? Feel free to ask for a consultation call. We are happy to dive into your case!
Rather have a fully customized VR training? No problem! Based on a single scenario, we can deliver many different products for you.
VR training
360° training
Curious about
the possibilities?
You are looking for a partner who is involved in your business process. A studio that can filter the latest technologies and translate them into valuable solutions for today and tomorrow. Make an appointment for a free consultation or call us to discuss the possibilities that serve your business. We would love to hear from you!