Unique and interactive methods to reveal or present your products and locations. Because sometimes a PowerPoint just won't cut it.
Schedule a demo
I want to support my marketing or sales teams with effective tools.
Interactive visualizations help you stand out and convey information effectively. It's a perfect conversation starter.
I want to offer a tour or interactive showcase remotely.
Digital visualizations can be made compatible with any web browsers, offering an accessible experience to international audiences.
I want to create support for my designs among important stakeholders.
A tailored solution lets you show your design in a uniquely engaging way, so you can impress, convince, and excite stakeholders.
I want to give users a way to customize my products.
A web configurator lets potential buyers try out different settings and configurations, before they make a purchase.
Real estate visualizations
We've developed a different types of real estate visualizations for various clients. For example, our room-scale VR tour for Heijmans let's potential buyers explore their Heijman's One tiny houses as if they were really walking inside. But for GEVA Vastgoed we've a VR tour that lets potential tenants walk in and around their larger Strijp TQ property, allowing them to visualize their future office. Finally, we took a very different approach for Ruimte voor Ruimte, and created a tour through their entire Oostkamer II neighbourhood in VR. All three of these also had a web-based version of their tours to be easily shared.
"VR tours are a personal tool for potential tenants or buyers to make considered choices.
Schedule a demo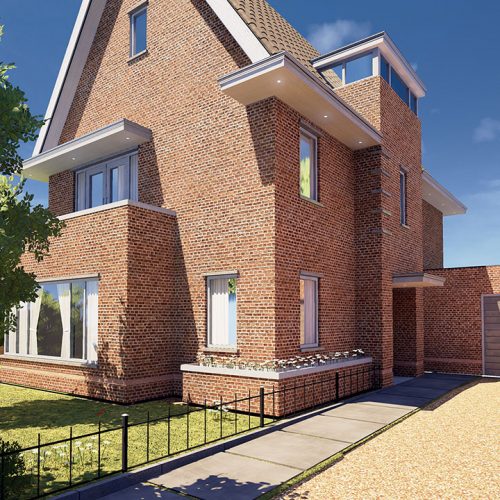 Breda lighting
The Lux Lab is an independent lighting design agency that specializes in composing night time sceneries for public spaces like markets. They challenged us to create an immersive Virtual Reality experience that showcases their innovative lighting designs for the iconic Breda market area. We accepted the challenge and delivered a stunning real-time VR experience that captures the essence of the market while visualizing a brand new lighting plan. With our control system, users are free to explore the market area at their own pace. We also developed a desktop app and a 360 tour, providing even more ways to experience the lighting plan for the Breda market area.
"Our VR visualization was able to envision a common goal for civil servants, entrepreneurs and property owners.
Schedule a demo
Real estate visualizations
Give potential buyers or tenants a virtual tour through your buildings, even if construction hasn't started yet. Let them explore in their own pace, and fill their imagination with all the possibilities before they make a purchase.
Interactive presentations
Showcase or reveal your products in an interactive presentation. This unique and engaging way to make an impression or convey information is a great way to complement sales or marketing activities.
Web configurators
Hand over control to your buyers directly with a web configurator. They can freely pick and choose which options they want before making purchase, customizing aspects of your products such as color, model and size.
How does a product visualization work?
Interactive product visualizations are very flexible tools, and can be designed according to your needs and goals. A VR visualization or tour allows for the greatest engagement, and offers your audience a more exclusive experience. Note that this does require some space, a powerful laptop, and VR headset. Web-based visualizations however, can be experienced from any web browsers on many different devices. That makes it much more accessible, and enables you to reach a larger or even international audience. A product visualization can be solely optimized for one of these options, or we can develop two versions so you don't have to choose.
Are you convinced?
Try it out yourself!
Or discuss your ideas with us.