A hands-on learning experience that lets users train specific skills, tasks or protocols in a controlled scenario of your choosing.
Schedule a demo
Why create a scenario training?
As certification or exam
'I want to make exams more effective and more fun.'
Turn training, practice and examination into one intuitive learning experience, tailored to your specific learning goals. The training can even be integrated with official certification rules, so that participants can immediately receive an official certificate after completing the training.
As assessment tool
'I want to objectively assess employee performance.'
Virtual scenarios provide a comprehensive and objective view of your how employees work. You enable users to show what they can do, in a working environment that feels familiar to them. The results can be used to to identify areas of improvement and create a professional growth plan.
As skill training
'I want to familiarize my workforce with new methods, machines or tools more quickly.'
Virtual training gives users instant feedback and allows them to practice on their own until they master it. Modular trainings can be adapted to the skill level and role of the user. This way you make the training accessible to everyone.
What are the benefits of a scenario training?
BHVR
With BHVR we aspire to a safer and more sustainable approach to emergency response training. VR allows participants to practice emergency protocols in a safe and familiar environment. This provides a realistic hands-on experience that wouldn't possible with traditional methods. And our new method allows participants to be certified after completion too, because BHVR meets official Dutch certification standards. Another added benefit is that real fire extinguishers are no longer needed, which reduces CO2 output and material costs.
Our virtual emergency response training allows participants to train life-threatening emergency scenarios without any risk.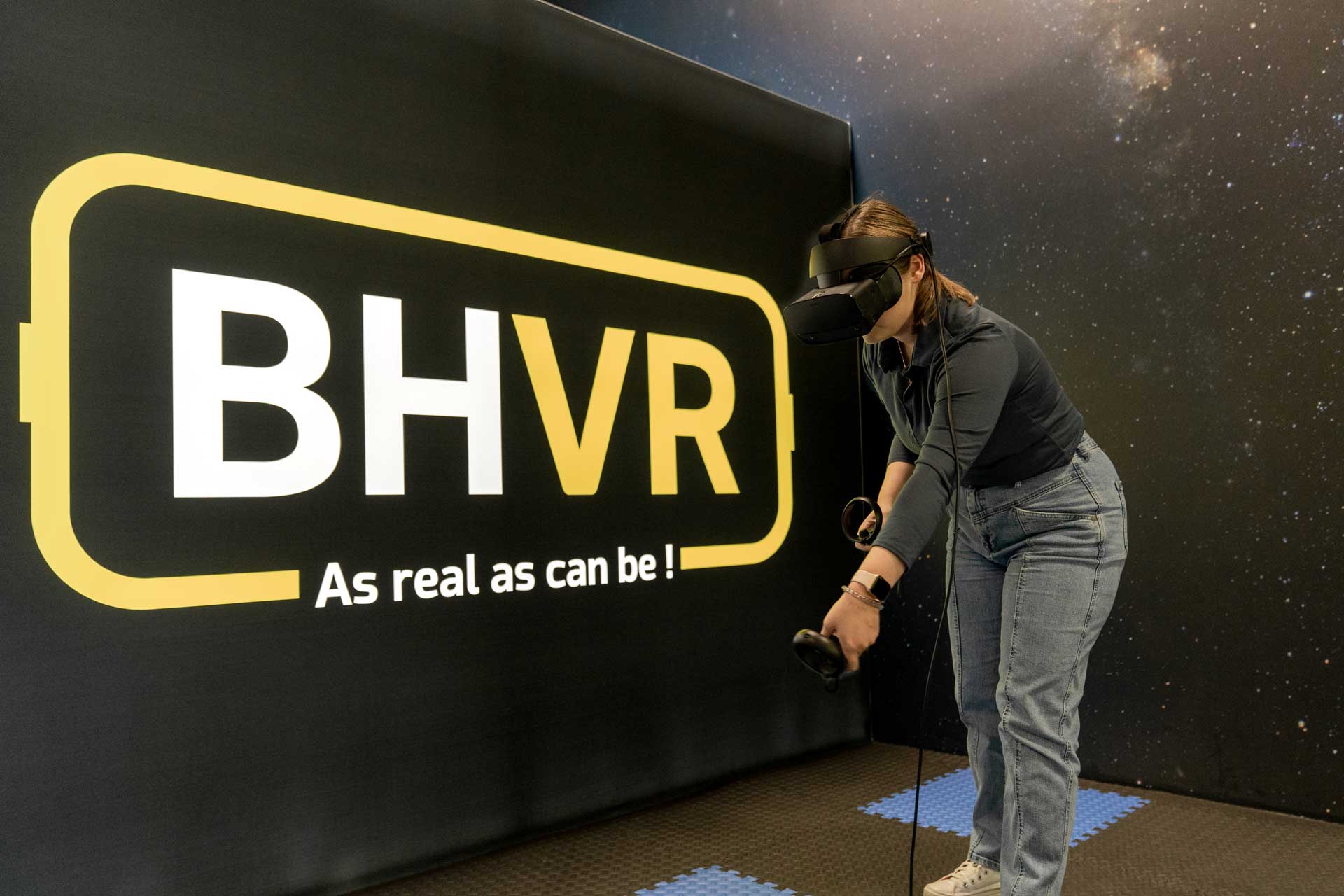 EPT training
Our VR electric pallet truck (EPT) training helps warehouse employees learn safety guidelines for driving electric pallet trucks. While driving an EPT is not particularly complicated, employees may overlook protocols and rules, leading to dangerous behavior and risk of injury or damage. Our training points out dangerous behavior as it happens, and explain how participants could have handled the situation better. This approach allows employees to learn by example and avoid common mistakes, ultimately increasing safety in the workplace.
The VR experience allows employees to learn about their own work in an intuitive way, while reducing safety incidents in the workplace.