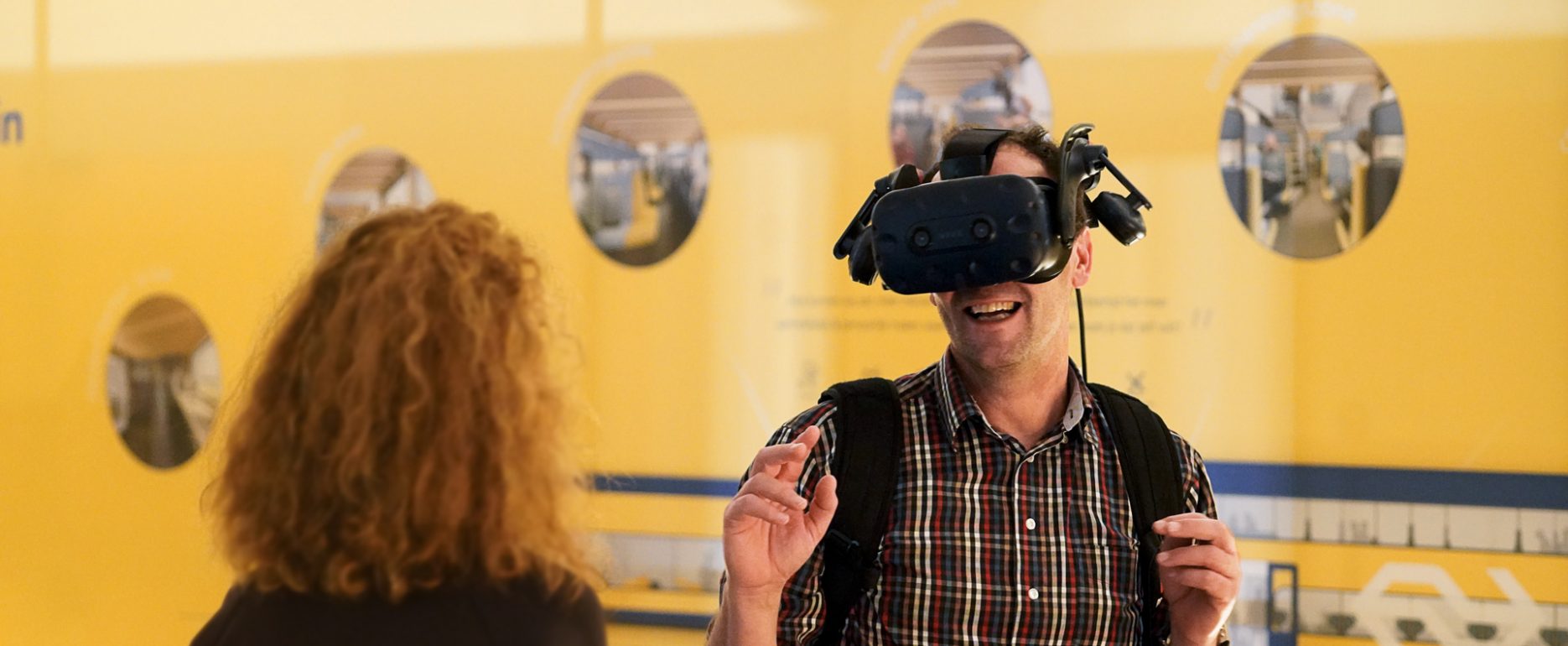 An intuitive Virtual Reality research tool
By collaborating with Mecanoo and Gispen, Nederlandse Spoorwegen (Dutch Railways) is currently designing a brand new line of train interiors. In order to evaluate their designs, we've developed a VR research app that allows participants to freely explore and review the train interior of the future.
Meaningful surveys require realistic test scenarios. Videos, images and illustrations are incapable of providing us the same insights as real life experiences. NS was looking for a way to test their newest interior designs without actually having to build these designs. Our job was to design a VR survey that would have to be as immersive and realistic as possible.
A VR experience without boundaries
We have developed a backpack VR experience to remove any obstructive cables or spatial boundaries. A Virtual Reality setup like this created a perfect sense of spatiality and enabled participants to judge the interior design as if it was actually there. For example, users were able to pinpoint the exact seats that they preferred.
The flexibility of Virtual Reality research.
By carrying a laptop as their backpack, users can cross an entire train compartment wirelessly. This type of freedom doesn't only increase the level of immersion but also removes obstructive cables.
To experiment with different scenarios, it was essential to have the ability to adjust occupancy rates in the train compartment. Thanks to our VR application, researchers could add animated characters dynamically.
Our VR application supports supervision by an operator. By using spectator views via a separate screen, they are able to provide support during various research phases. In addition, operators can communicate with multiple VR users via headphones
Meaningful results thanks to realistic behavior.
During this research, VR proved to be an excellent medium to analyze behavior by participants. Test subjects quickly found themselves immersed in the VR environment and started to act like nobody was watching. All this user data provided meaningful insights that proved to be an important factor during the interior updates.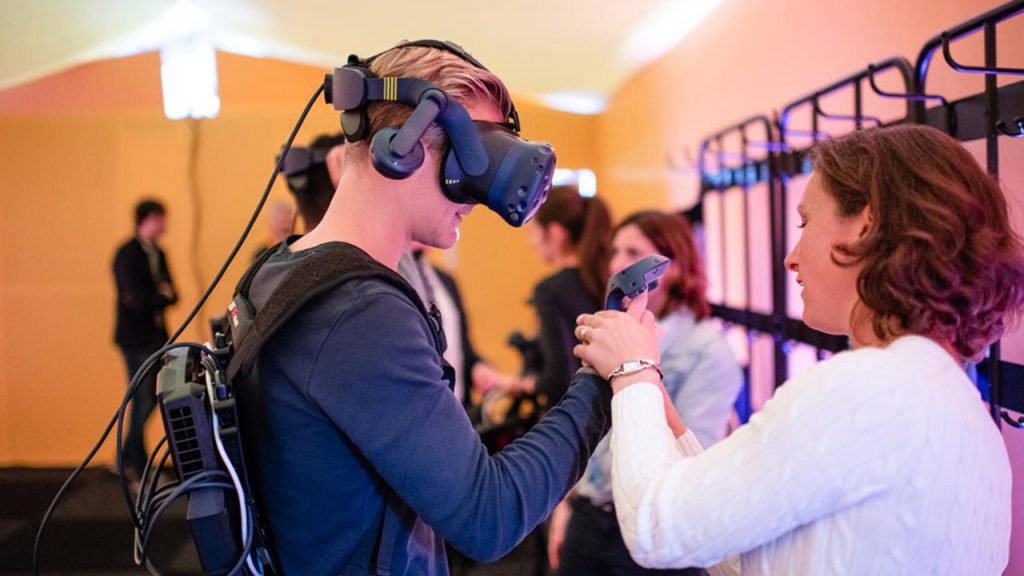 During the design evaluations, NS didn't utilize Virtual Reality as their primary goal, but rather used it as a supportive tool. By combining our virtual experience with existing research tools like questionnaires, VR could retain its supportive function in a more extended research programme.
Together with the Dutch Railways and research agency Goudappel Coffeng, we have designed a number of research cases and determined all elements that would be perfect to test in Virtual Reality. In order to draw meaningful conclusions, a complete user experience has been worked out.
In addition to the development of the VR experience, we were able to take the stress away from the research team. For example, the Enversed VR Center was used as a custom-made research lab. We also provided professional VR operators so that every researcher was able to fully focus on user behavior.
After the research programme, we were able to export participant behavior as one heat map. Visualizations like these allow for a quick and easy way to see how the interior designs have been reviewed. In the end, our data was implented into an advisory report, which served as the foundation of the new train interior designs.
From instructive virtual trainings to memorable game experiences, Enversed Studios is the perfect partner for your organization.
See all showcases.